Grid Tie & Off Grid 12KW 3 phase solar inverter Hybrid Power 50/60Hz Frequency Inverter
Brand Name : IEE
Model Number : LA12000D
Certification : ABNT/CE
Place of Origin : CHINA
MOQ : 1PCS
Price : USD100-999/PCS
Payment Terms : T/T,Western Union
Supply Ability : 1000PCS
Delivery Time : 1-4WEEK
Grid Tie & Off Grid 12KW 3 phase solar inverter Hybrid Power 50/60Hz Frequency Inverter
Our Feature:
High Efficiency
High conversion efficiency up to 98.4%.
Enhanced dynamic MPPT algorithm to make sure accurate and real-time MPP tracking.
Compact and Robust
Integrated string combiner functionality.
IP65 protection grade: CapSense Button design to ensure superior water proof performance
Intelligent Monitoring, User Friendly
Firmware can be upgraded via USB flash disc.
Easy connection for GPRS or WIF module. Remotely monitoring system anytime and anywhere through web portal or mobile APP .
Application Case: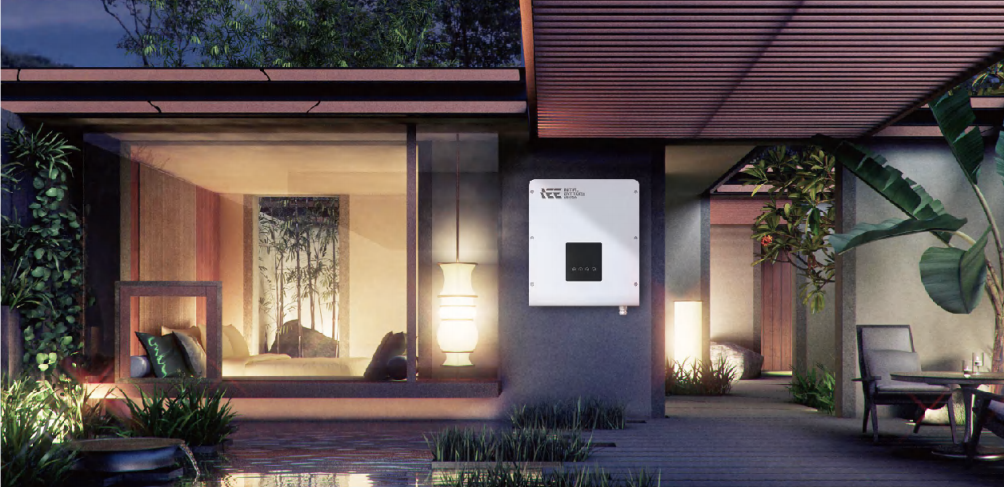 Products Photo: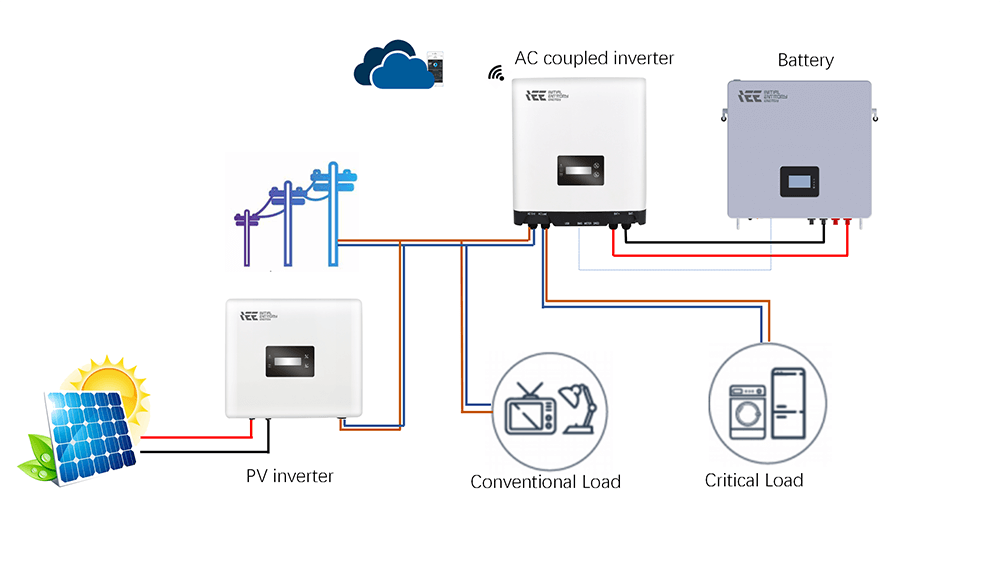 Technical specifications:
Inverter
LA8000D
LA10000D
LA12000D
Input (DC)


Max. DC Input Power [W]
12000
15000
18000
Max. DC Voltage [V]
1100
1100
1100
Operating MPPT Voltage Range [V]
250-950
250-950
250-950
Full Load MPPT Range [V]
370-800
440-800
370-800
Norminal Input Voltage [V]
630
630
630
Star Voltage/Initial Feeding Voltage [V]
200/280
200/280
200/280
Turn off Voltage [V]
150
150
150
Number of MPP Trackers
2
2
2
Number of DC Connections/Tracker
A:1;B:1
A:1;B:1
A:2;B:1
Max. DC Current per Tracker [A]
27 (13.5/13.5)
27 (13.5/13.5)
30.5 (13.5*2/13.5)
Max. Power per Tracker [W]
A:5000;B:5000
A:6000;B:6000
A:8000;B:6000
Output (AC)
Max. AC Output Power [VA]
8000
10000
12000
Nominal AC Output Power [W]
8000
10000
12000
Nominal AC Voltage [V]*
3 / N / PE; 220 V / 380 V
3 / N / PE; 220 V / 380 V
3 / N / PE; 220 V / 380 V
AC Voltage Range [V]
187 - 270
187 - 270
187 - 270
Nominal Frequency [Hz]*
50 / 60
50 / 60
50 / 60
Frequency Range [Hz]
45 - 55 / 55 - 65
45 - 55 / 55 - 65
45 - 55 / 55 - 65
Max. AC Current [A]
3*12.8
3*16
3*18.5
Power Factor
0.8i - 0.8c
0.8i - 0.8c
0.8i - 0.8c
Total Harmonic Distortion (THD)
<3%
<3%
<3%
Efficiency
Max. Efficiency
98.30%
98.30%
98.40%
Euro Efficiency
97.60%
97.60%
97.70%
MPPT Efficiency
99.90%
99.90%
99.90%
Loss at Night
<1W
<1W
<1W
Safety and Protection
Array ground insulation resistance monitoring
yes
All-pole sensitive residual current minitoring unit
yes
Array polarity reverse protection
yes
Output short circuit protection
yes
Anti-island protection
yes
Surge protection
yes
Protection Class
Ⅰ
Overvoltage Category
PV Ⅱ / Mains Ⅲ
General data
Dimensions (WxHxD) [mm]
400*462*180
400*462*180
400*462*180
Weight [kg]
16
17.5
19
Environmental Protection Rating
IP65
Cooling Concept
Forced convection
DC Switch
Optional
DC Connertor
Amphenol connector
AC Connertor
Plug-in connector
Mounting Information
Wall bracket
Feature
Operating Temperature Range [℃]
-25 ~ +60, derating when temperature>45℃
Relative Humidity
0 - 95%,non condensing
Max. Altitude (above sea level) [m]
<2000
Noise Emission [dB]
<45
Topology
Transformerless
Display
LCD, CapSense key
Data Communication Interfaces
WiFi/GPRS optional
Certifiacation
AS 4777.2, C10/11, CE, CEI 0-21, EN 50549, G99,DIN EN 62109, IEC 62109, RD1699, VDE-AR-N 4105, VDE0126-1-1, IEC 61727, IEC 62116R-N 4105, VDE0126-1-1, IEC 61727, IEC 62116
Our Company: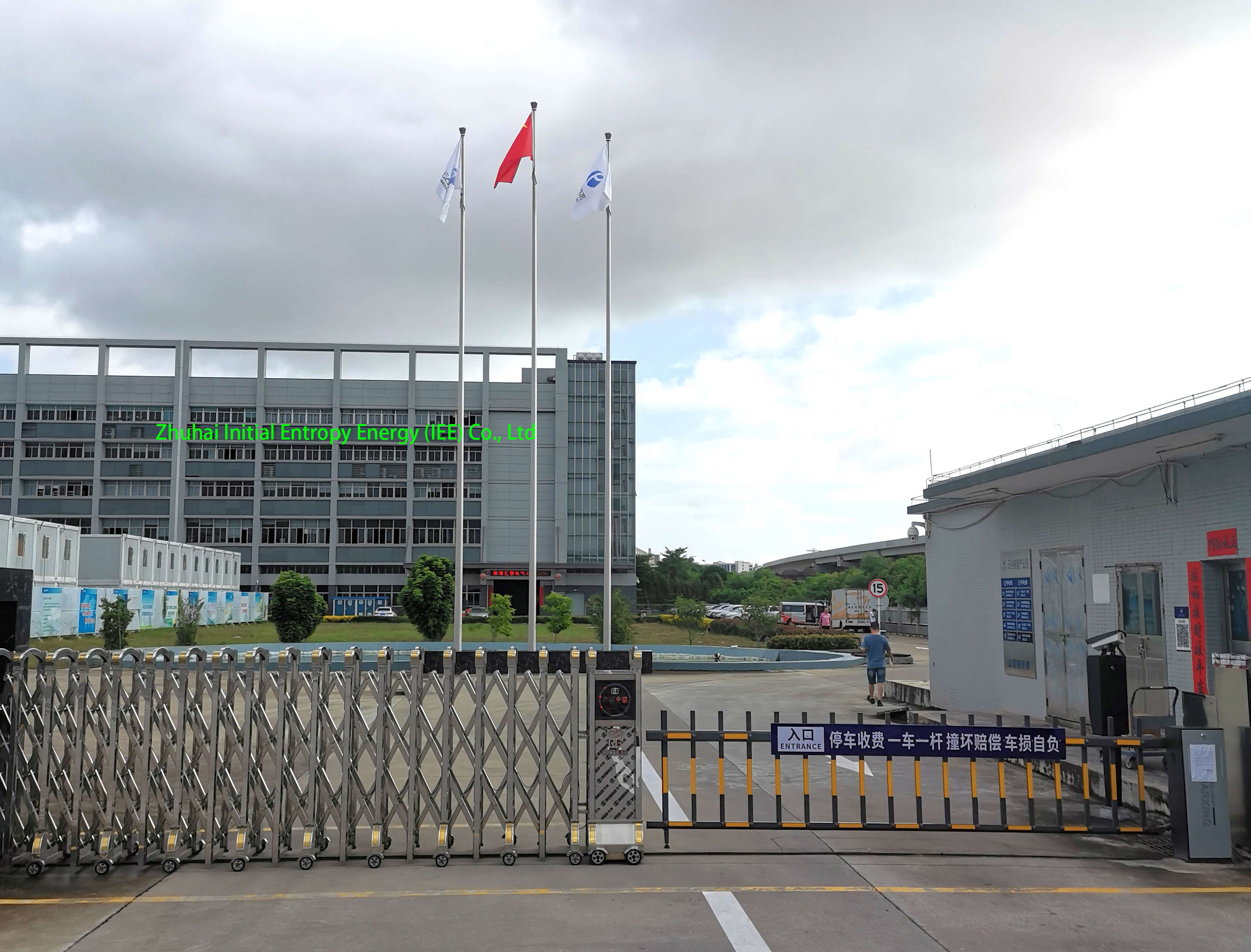 Our Factory
Certification/Test Repoert:

About our company:
Zhuhai Initial Entropy Energy (IEE) Co., Ltd. is an innovative manufacturer of energy-storage solutions for both residential & commercial use, including PV inverters, energy-storage inverters, portable power station, off-grid inverters and lithium battery pack. Meanwhile, we're also provider of Cloud-based energy monitoring system, through which our products can be connected to Internet and communicate with each other. This allows our customers to easily monitor the status of their energy system anywhere and anytime.
R&D Team:
IEE's R&D team proactively keep seeking technology innovation. We spare no effort to break through technical challenges one after another and this is how we keep obtaining key patents in energy conversion and energy management field. IEE's development is powered by a strong R&D team who have been specializing in solar energy conversion and energy storage field for over 15 years. Core members of our R&D team are top-level specialists from well-known enterprises both at home and abroad. With all this, we have 100% confidence that our products will serve and benefit more and more customers around the world with outstanding performance and reliable quality!
Company Vision:
Two critical factors to ensure the sustainable development of economy are: transformation of energy structure and innovation of energy management technology, both of which are indispensable. We devote ourselves into making the best use of the superposition effect generated by electrification and digitization of clean energy, thus to efficiently realize the low-carbon development of whole chain from power supply side to the power consumption side.

Grid Tie & Off Grid 12KW 3 phase solar inverter Hybrid Power 50/60Hz Frequency Inverter Images
Send your message to this supplier